Creative session with prince Constantijn van Oranje, special envoy StartupDelta
Constantijn van Oranje is the driving force of digital innovation strategies and startups and is a special representative of StartupDelta. This organization supports entrepreneurs to start a technical startup in the Netherlands; this fitted perfectly with Let's improve together.
Constantijn van Oranje saw the need from the horticultural sector to discuss about global changes and challenges. Therefor we created a special pannel with a delegation of the horticultural sector. To work together and to identify what is needed to accelerate developments in the horticultural sector.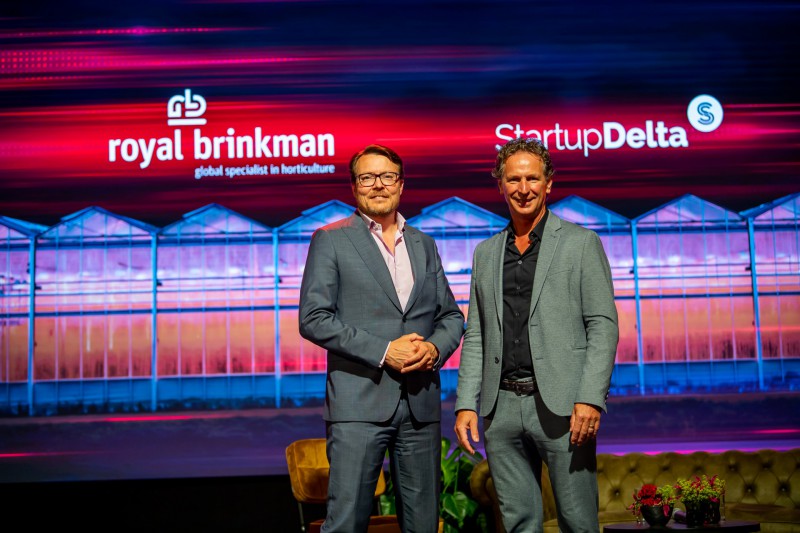 Launch Horti Heroes Innovation Hub
During the seminar it was announced that Royal Brinkman is investing more in innovations and the developments. It is also one of the first participants in the new Horti Heroes Innovation Hub, the open innovation platform for the Food & Flower Industry where challenges are matched with the solutions of startups and scale-ups. This new platform was officially launched during the innovation seminar.
From left to right: Fabiënne Gram (HortiHeroes), Prins Constantijn van Oranje (StartupDelta), Annie Beekenkamp (Beekenkamp Plants), Raffi Balder (HortiHeroes) en Ton van Mil (Royal Brinkman)